ABOUT US
The Asian Society of Trichology
hereinafter referred to as the "AST"
The AST encourages scientific study, research and honorable practice in all that pertains to the treatment and care of the human hair and scalp in health and disease. Furthermore, the AST believes in fixing a standard of training, knowledge and qualification for those practicing in the profession in Asia.
OUR PURPOSE
The AST will provide assistance on an advisory level to members for the treatment of those conditions and diseases which affect the hair and scalp. On top of that, the AST will check all forms of charlatanism in matters appertaining to hair care in Asia. One of its main purposes is to affiliate with organizations and individuals who are engaged in the field of trichology in promoting and participating in all aspects of hair culture, treatment and care of human hair and scalp including training programs, research and development studies.
Michael Bernstein

President

Michael Bernstein has devoted his career to the hair and trichology industry for more than 35 years. He began his career as a hair stylist and represented Great Britain and won all the major national competitions. He was the Senior Stylist at a leading Mayfair salon in London and was recruited by leading international companies such as L'Oreal and Wella to participate as a platform artist.

Read more...

Teo Kim Teik

Vice President & Founding Member

Designed and created treatment process and protocols while acting as lead trainer for "train-the-trainers" programme for Svenson Addhair Technologies, a leader in innovative hair adding technology & professional hair care that first established in Europe 40 years ago and Crown International Weaving Center, another leading hair weaving specialist.

Read more...
WHAT IS TRICHOLOGY?
There are scores of hair loss products out in the market that provide remedies for hair and scalp problems. But if your hair and scalp disorder is far more serious than the usual cases of dandruff or oily scalp, you will do yourself good with appropriate consultation with a trichologist, a hair and scalp specialist who are trained in all aspects of hair science and hair care. Understanding that hair is the barometer of health, more people are seeking the advice of a qualified trichologist for this delicate hair loss problem. From diagnosing the root of the problem to guidance on the appropriate treatment for hair loss, a trichologist will be in the best position to give sound, professional advice on any issues relating to the hair and scalp given their in depth training in areas ranging from pharmaceutical preparation, trichological procedures to hair shaft problems and health and hygiene.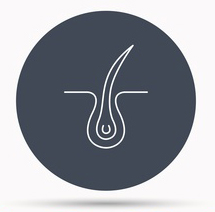 WHO ARE OUR TRICHOLOGISTS?
Michael Bernstein, world renowned trichologist and former research and development director of leading hair centre Svenson, devotes his career to the hair and trichology industry for more than 35 years. Michael Bernstein boasts an impressive list of professional qualifications, including member of the Institute of Trichologists, member licentiate of The Trichological Society and member of the International Association of Trichologists to name a few. This hair stylist turned trichologist has always been passionate about this field. To gain more in-depth understanding of the nature of hair and hair care science, Michael Bernstein took up further academic disciplines and underwent proficient training in the field of trichology. In an effort to do more research in the field of hair loss, Michael Bernstein has worked with countless number of doctors and chemists in both the United States and United Kingdom in researching various DHT inhibitors such as Eugenol and Hop extract. During this period, he also lectured at UCLA and the Society of Cosmetic Chemists where he shared his broad knowledge in various hair and scalp disorders as well as the best methods for treating them.
Our Trichologists supporting Michael Bernstein on the Management Board:

Teo Kim Teik - Singapore
Peter D Prestidge - UK
Ng Lee Yuet Man, Alice - HK
Nidhinan Durongsang - Thailand
Contact Us
The Asian Society of Trichology

111 North Bridge Road #05-31
Peninsula Plaza S 179098